The WEEE regulations place obligations on producers of electrical equipment to fund the recycling of waste equipment. WEEEComply provides hassle-free and costs effective compliance for Producers.
About WEEEComply
WEEEComply is a government approved Producer Compliance Scheme (Approval Number WEE/GP3338PL/SCH). WEEEComply can provide compliance with the WEEE regulations for Producers, registering them with the Environment Agency and meeting their recycling obligations.
WEEEComply will provide straightforward and honest advice on the regulations and how to comply at the lowest cost.
The Regulations
The WEEE regulations were introduced in 2007 and cover almost all electrical products for use in home or business. Under the regulations businesses that place EEE on the market (either by importing or manufacturing it) must fund its collection and recycling when it becomes waste.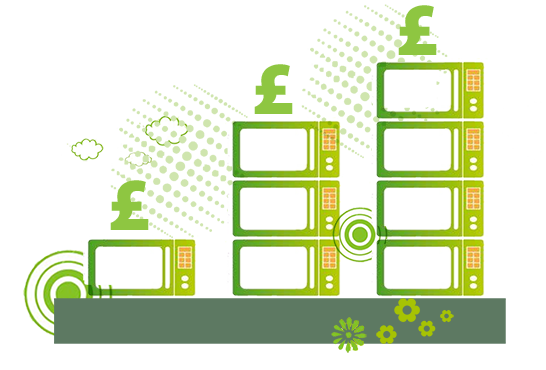 Low Cost Compliance
WEEEComply aims to comply with the regulations at the lowest possible cost for our members. We will give you honest advice on the best way to register, and provide compliance at the lowest cost. We can also provide advice and arrange for the recycling of your waste electrical equipment.
We found the WEEE regulations daunting and confusing. The help and advice we received from WEEE comply, ensured that the introduction of this legislation ran smoothly and without a problem. The ongoing service and support has been excellent…great work guys!
Steve Longmore, Operations Director, Novatech UK Ltd
Batteries
Battery importers or manufacturers must register and those placing more than 1 tonne of batteries on the market must fund the recycling of batteries. WEEEComply can provide compliance with the Battery Producer Regulations via our partner Batteryback.